Our Selection of Soils, Mulch & Pine Straw in Apex, NC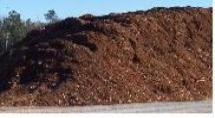 Tackling a weekend gardening project? Renewing your yard's mulch or pine straw? Evergreen's Apex, NC retail nursery carries all the gardening supplies and tools you'll need.
Our gardening supplies include a selection of the finest in mulch, soil, and pine straw. To help you estimate the amount of material you'll need, you can follow these guidelines:
Mulch – 1 cubic yd will cover 100 sq. ft. at 3″ depth
Soils – 1 cubic yd will cover 100 sq. ft. at 2″ depth
Pine Straw – 1 bale will cover 35 sq. ft. / bale
Our NC soil, landscaping and gardening experts will be on-hand to answer any questions you may have! Visit us today, or contact us. Some of our mulch and soil options are outlined below.
Bulk Mulch & Soils – Delivery Available
Triple-Shredded Hardwood Mulch – $25.00/ Cubic Yd
Pine Bark Mini-Nuggets – $25.00/ Cubic Yd
Screened Topsoil – $20.00 / Cubic Yd
Designer Brown Mulch – $35.00 / Cubic Yd
Designer Red Mulch – $35.00 / Cubic Yd
Bagged Soils & Mulches
Topsoil
Potting Soil
Black Cow
Pine Bark Nuggets
Pine Bark Mini-Nuggets
Shredded Hardwood Mulch
Evergreen offers commercial and home landscaping in the NC Triangle area to cities like Raleigh, Cary, Apex, Morrisville, Holly Springs, Fuquay-Varina, Garner, Knightdale, Pittsboro, Wake Forest, NC and beyond.